Photos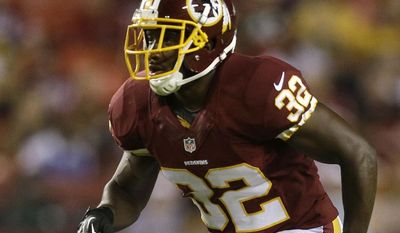 Quotations
"Just go fast. That's the only thing that was going through my mind," Pugh said. "I practiced all week, I knew what I was doing. It wasn't my first rodeo out there. Just, hey, go have some fun."
Redskins searching for safety valve →
"You expect it to come because of course you want to play and you know the reason why you were brought in," Pugh said. "Then at the same time to come this quick, it's a blessing because everything comes with a process. And you know that the process is there. Sometimes the process moves faster than what you think it is."