Photos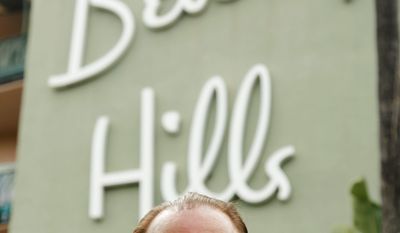 Quotations
"Stars felt safe here, as they do today," said Anderson. "For example, even getting through the front door. If you're wielding a heavy-duty camera, they ask you what the hell you're doing."
Beverly Hills Hotel marks 100 years of swank →
"Elmer Grey designed the hotel in such a way so that every room got sunlight in one point of the day or another," said Robert S. Anderson during lunch in late April in the Polo Lounge, beneath its green-and-white striped patio ceiling. "An acre of land was set aside for the guests to grow vegetables and flowers while staying here, so they would feel at home. That acre of land now is probably worth $25 million."