Photos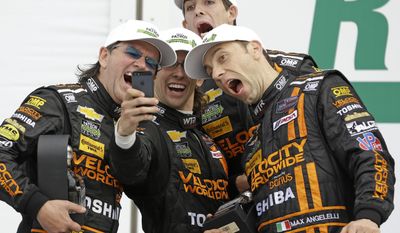 Quotations
"When I stopped driving full-time back in 2006, I was done with driving and have been ever since," Wayne Taylor said. "Having said that, I knew that an opportunity to drive with my boys might never come again, so I really had to think hard about it. I'm a little nervous. In my career, I always was the guy who was the fastest. Now, I'm the slowest, so it's weird. My job is to stay out of trouble and stay on the lead lap."
Unified Sports Car Series to hit track at Daytona →
"It is so stressful," he admitted. "It is so incredibly stressful when it is your kids. When it is one, you are so stressed and then they get out of the car and turn it over to another driver and you get time to relax. Now I have both of them and there will be no time to relax. But to have them both together, wanting to race as teammates, I guess it's living a dream, you know?"