50 years later: The unfulfilled promise of John F. Kennedy and his generation-defining death
The nation marks a half-century since the assassination of President John F. Kennedy. Many who were alive on that fateful day recall exactly where they were and what they were doing.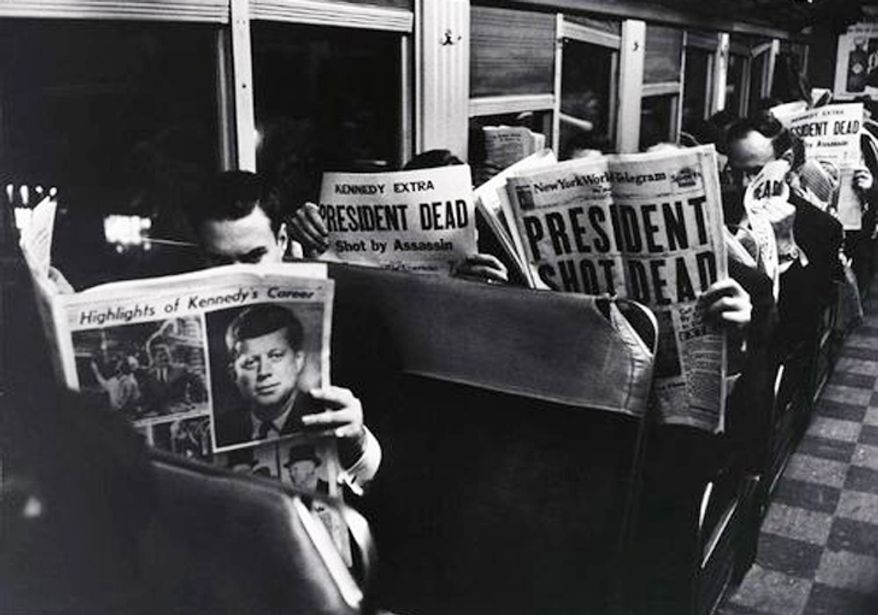 Photographer Carl Mydans of LIFE magazine snapped this photo of commuters on a train reading about the news of Kennedy's assassination.