Bill Gertz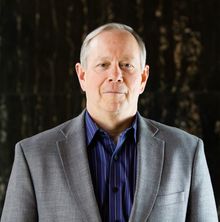 Bill Gertz is a national security columnist for The Washington Times and senior editor at The Washington Free Beacon (www.freebeacon.com). He has been with The Times since 1985.
He is the author of six books, four of them national best-sellers. His latest book, "The Failure Factory," on government bureaucracy and national security, was published in September 2008.
Mr. Gertz also writes a weekly column called Inside the Ring, a weekly column that chronicles the U.S. national security bureaucracy.
Mr. Gertz has been a guest lecturer at the FBI National Academy in Quantico, Va.; the Central Intelligence Agency in Virginia; the National Defense University at Fort McNair in Washington; and the Brookings Institution in Washington. He has participated in the National Security Studies Program at the Johns Hopkins University School of Advanced International Studies and Syracuse University Maxwell School of Citizenship and Public Affairs.
He studied English literature at Washington College in Chestertown, Md., and journalism at George Washington University. He is married and has two daughters.