Photos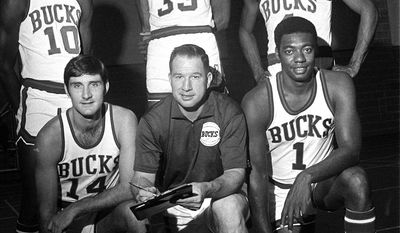 Quotations
"They're not there yet," he said. "You measure achievement how deep you go in the playoffs."
LOVERRO: Bob Dandridge likes what he sees in current brand of D.C. hoops →
"You don't need but three or four true veterans in the mix to be a playoff team," Dandridge said. "You've got young guys who are willing to follow them, and that is good for the coaching staff. You had guys like Nene, Miller and Ariza, leadership for this team, going into the playoffs, and I thought that was a big factor in their favor — guys who wouldn't be nervous in the heat of battle, who would stay cool in the locker room, and let those younger guys know they will be OK. When they came back and won without Nene in Game 4, it showed something to me."
LOVERRO: Bob Dandridge likes what he sees in current brand of D.C. hoops →