Photos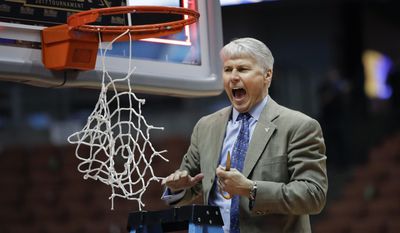 Quotations
"When they lock in on the defensive end like that, they're awfully good," Aggie coach Jim Les said of his team. "The other thing I thought we did is, we moved the ball really well on the offensive end, whether it was zone or man. We made them defend, which takes a little bit out of their ability to shoot the ball on the other end."
Moneke's 19 points lead UC Davis past Washington State 81-67 →
"That's a pretty good freshman," said UC Davis coach Jim Les. "I thought we contested some of his late-clock shots. He gets to that mid-range, and he's a little bit of a throwback, and he knocks those in pretty regularly. I've got to tip my cap to him, as a freshman making those plays, is pretty big time."