Photos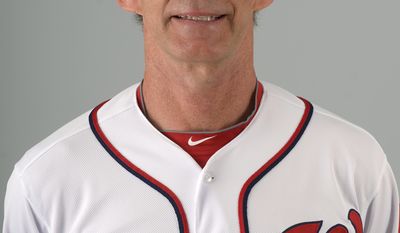 Quotations
"Pudge is Pudge," said Nationals bullpen coach Jim Lett, who also serves as the team's catching instructor, when asked to compare the two players. "You're talking about a Hall of Famer. But I think he can be a good mentor to this guy because of his experience, and I think that's all Wilson needs in this game is experience."
Ramos catching up with his idol →
"Some guys have that ability, as far as calling a game, where it just comes naturally," Lett said. "Some guys work on it and it's something you have to adjust to. Wilson seems to have that knack where you can tell him a scouting report or something one time and it just clicks. It stays with him."