Photos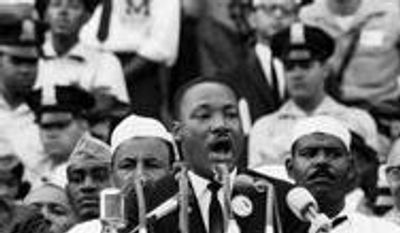 Quotations
Calling King a "fine" speaker, Mr. Collins said, "I don't think he's up there in heaven completely satisfied."
SIMMONS: White officer made history with Dr. King →
"I was not expecting it, and it's something I will never forget," said Mr. Collins, 78 and retired from the Metropolitan Police Department. "I knew a little about the movement but not a whole lot about him. I knew about the problems in certain cities, but couldn't figure out what Dr. King was doing that was thought of as so wrong to get arrested. I was born and raised in D.C. and never recalled anything like that happening here."