Related Stories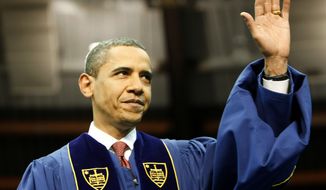 Quotations
"But it's appropriate that they have to prove themselves too, which is I think part of the process," he said. "The fact is that if you look ahead 10 years or 15 years to what economic policy is going to be, that even if they do make it permanent then there's a chance that some other government could come in and reverse it."
Kevin Hassett: Growth from corporate tax cut will offset initial cost →
The Tax Policy Center (TPC), headed by a former Obama administration official, estimates the Republican tax plan would slash federal revenue by $2.4 trillion and harm working families, while Secretary Munchin and White House Chief Economist Kevin Hassett claim the tax plan will pay for itself by boosting GDP growth to 2.9 percent and household incomes by $4000 to $9000 a year.