Photos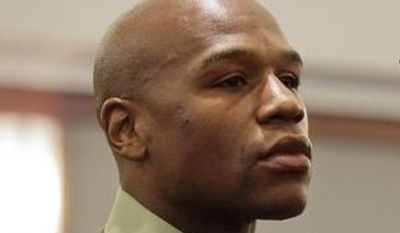 Quotations
"Conor has vowed he'll knock out Floyd in four rounds. He recently corrected that and said if the commission approved 8-ounce gloves, he doesn't give Floyd two rounds," Mr. Ellerbe told the network. "I have no reason to believe he's not feeling very confident, and I want him to continue to have that confident attitude."
Floyd Mayweather, Conor McGregor to fight in 8-ounce gloves; 'The Notorious' 'very pleased' →
"Floyd has single-handedly put boxing on his back. (He's) the reason boxing is being talked about, as much as it is," Ellerbe said. "Just imagine the two years Floyd's been gone, where was boxing then? With the exception of Canelo and the little fight he had, people weren't really talking about boxing. The minute you mention Floyd Mayweather and Conor McGregor, then this thing opens back up."
Floyd Mayweather Jr.-Conor McGregor fight being overlooked by boxing purists →