Photos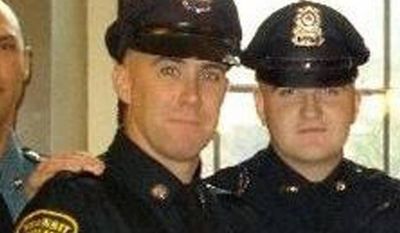 Quotations
"The bullet will remain in my leg as it is not obstructing anything or causing any pain," Mr. Donohue said, The New York Daily News reported. "However, my wife has informed me that the bullet will ultimately cause her the most pain, as I will be using it get out of things such as mowing the lawn, doing laundry and painting the deck."
Shot Boston cop: At least I don't have to mow lawn now →
"When the full story of that evening is accounted for, it will be wilder than any movie you have ever seen," he said in The Daily News report. "And it will contain more heroes [in addition to Mr. Collier]."