Photos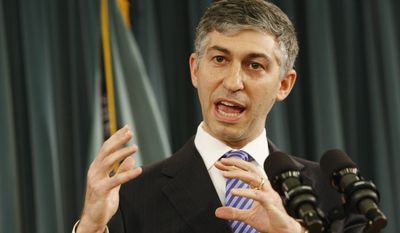 Quotations
"Anwar al-Awlaki has proven that he is extremely dangerous, committed to carrying out deadly attacks on Americans and others worldwide," said Stuart Levey, Treasury's undersecretary for Terrorism and Financial Intelligence. "He has involved himself in every aspect of the supply chain of terrorism — fundraising for terrorist groups, recruiting and training operatives and planning and ordering attacks on innocents."
U.S.-born Yemeni cleric added to terror blacklist →
"Al-Awlaki has sought to encourage his supporters to provide money for terrorist causes," Levey said. "Those who provide material support to al-Awlaki or AQAP violate sanctions and expose themselves to serious consequences."