Related Stories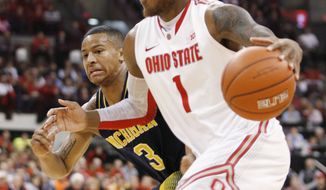 By Rusty Miller

- Associated Press

Shares
Quotations
"I was in Oakland," Hardaway said. "We were on our way to practice. That's how we found out. We knew he had a cold, he was sick, something like that. But we didn't know what it was, what the ramifications was, what was happening, what was going on. We kind of heard through the grapevine that he was going to come out and have a press conference ... Everybody was stunned."
Magic Johnson's 1992 valentine to NBA, fans and the fame →
"I'm glad that he retired. I think it was time," former guard Tim Hardaway said. "He was hurting his legacy. You don't want to see anybody hurt their legacy when they're going out. I think a lot of people are happy he didn't go through that pain of waiting too long. And I think it was tough for everybody to watch Shaq when he was playing hurt like that at the end of this season."