Photos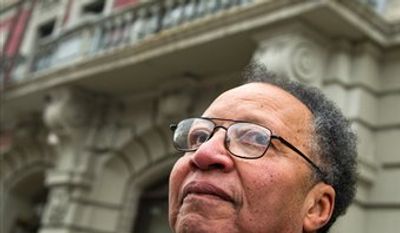 Quotations
Why did I go in one direction, while these kids may or may not go in that direction," the tall, soft-spoken Myers, a resident of Jersey City, N.J., said during an earlier interview at a nearby Harlem library he visited often as a child, where the biggest change apparently is that the stairs seem steeper.
Walter Dean Myers, 73, a hero to young readers →
"Then I found out that all the guys could do that. They could separate themselves from their crimes," Myers says. "We come up with strategies for dealing with our lives and my strategy might be different because my life has been different."