Photos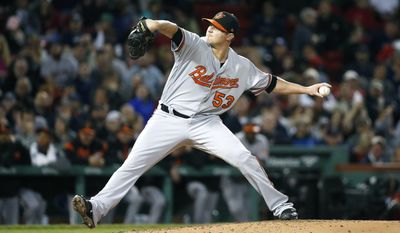 Quotations
"I still plan to be involved. I'm going to be with the team, hopefully pretty quickly in the season," Britton said. "I want to be a part. Hopefully this isn't my last year here, but I want to enjoy the spring. Obviously, I'm not going to have a spring, which stinks, but enjoy it because I don't know if I'll be here next year. I think I can help out a lot with these other guys."
Baltimore Orioles have much uncertainty in pitching rotation →
And so, when asked to sum up the Orioles' season, Britton said succinctly: "Disappointing for myself and for the team."