Photos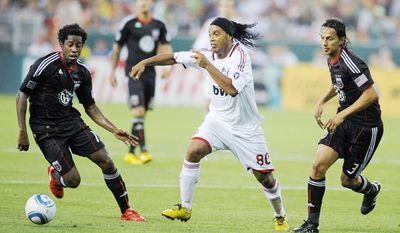 Quotations
"Our approach [at home] has to be the same as it is on the road, and we're trying to figure out how to do that," defensive midfielder Clyde Simms said. "We don't want to be only good on the road or only good at home because, over the course of the season, that won't do you any good."
D.C. United sees three-game stretch as chance to gain in standings →
"He looks to take guys on and get forward every time he gets the ball, and that's something that we've lacked," veteran midfielder Clyde Simms said. "When he does that, it opens up things for everyone. So it's great to have him back, and I think he's a big reason why we've kind of turned things around."
Ben Olsen's prediction after lost season for D.C. United coming true →