Photos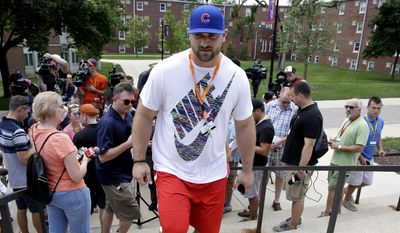 Quotations
"I think I'm just going to put those packing peanuts and bubble wrap all over myself next year," said Long, who is recovering from ankle surgery and will undergo a less invasive shoulder operation. "I'm going to look like the Christmas Story kid. It'll be summer months, I'll be in like three North Face (jackets). But, yeah, honestly, it's football. It's a tortured existence from a physical standpoint."
Bears put 3-13 season behind them, hope for better in 2017 →
"I don't know what it is, but I know that there are spurts where we play well enough to win, and there are spurts where it looks like we don't know what the hell we're doing," guard Kyle Long said.