Photos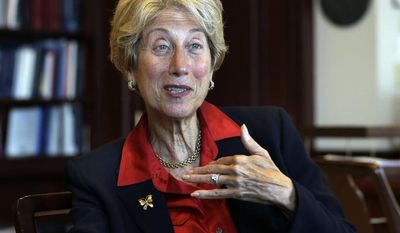 Quotations
She added: "The second half of the (President George W.) Bush term, Bush policies were not popular any longer. People were much more distant from the event of 9/11. Now they were more concerned with civil liberties and less concerned with the security threat. ... I thought it was dramatically shown by what happened in that case."
N.Y. 'frisk' judge calls criticism 'below the belt' →
"I do think that I treat the government as only one more litigant," she said during the interview, which proceeded with but a single rule: no questions about the trial over police tactics that reaches closing arguments Monday.