Photos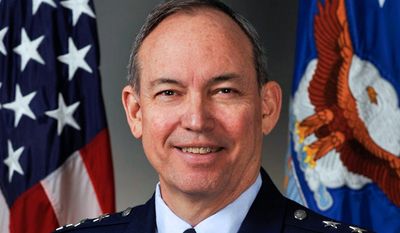 Quotations
Of Mr. Trump's strategy, he said: "There has been an increase in the average number of airstrikes per day since the inauguration. That is most likely attributable to the latter stages of the campaign to dislodge the Islamic State from Mosul and Raqqa."
Donald Trump's ISIS annihilation strategy quickly liberates territory →
He said, "It means the USAF would be hard pressed to bring the air forces to bear necessary to win in any major regional war. The more relevant statistic is that today the USAF has almost 60 percent fewer combat-coded fighter squadrons than we did when we fought Desert Storm — 134 in 1991, 55 today."