History As It Happens Podcast
Journalists write the first draft of history. As we attempt to make sense of our current times, the recent past can shed fresh light on today's events. History As It Happens, hosted by Martin Di Caro, reports the news with that historical context.
Listen here or click the RSS icon (

) below to subscribe. Available on Apple Podcasts, Google, Stitcher, TuneIn, Spotify, or wherever you get your podcasts.
For comments or feedback, email media@washingtontimes.com using the subject line "History As It Happens podcast."
Click HERE for more about Martin Di Caro.
Recent Stories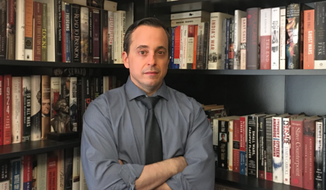 Welcome to History As It Happens, a podcast about current events in historical perspective.